Please join Monica Lee, Rick Chong, and a small group of angel investors & friends to learn more about NBA star Yao Ming's Napa Valley venture, Yao Family Wines  and their Series A round —  a brief tasting of all three of their acclaimed wines will follow.
Held at Alibaba Group's San Francisco boardroom from 4:00pm-5:30pm, the presentation will be led by Tom Hinde, Yao Family Wine's President and Director of Winemaking, Managing Director Jay Behmke, and Chief Marketing Officer Bill Sanders.
Founded in 2011, Yao Family Wines is a Napa Valley luxury wine brand with distribution in China and USA. With $8 million in sales to date, they are raising $3 million of their $5M total Series A round via a crowdfunding campaign. Some highlights of the round are below, but please visit Crowdfunder.com for more details,, documents and investor conference call recordings.
WHEN:
Wednesday, May 13, 2015
4:00pm – 5:30pm
WHERE:
Alibaba Group Board Room
San Francisco, CA
TO RSVP:
Seats are limited to 15.  Please RSVP via your special invitation here by Monday, May 11.
RECOMMENDED PARKING:
SFMOMA Garage
147 Minna St, San Francisco (at 3rd St)
---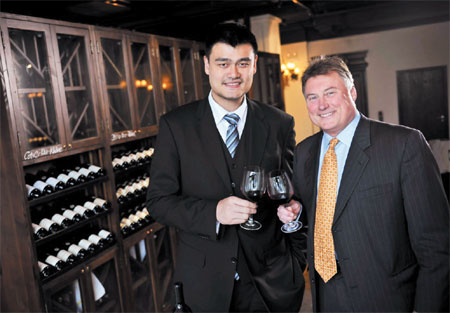 See highlights from Yao Family Wine's  Crowdfunding Campaign page